Life, Wellness and Soul Purpose Mentoring & Coaching
live your purpose
We all get off track at times. Sometimes, we can get so far off track, that we don't know what steps to take to live more in accordance with our deepest needs. We need guidance in order to move forward in a deeply meaningful and soul-driven way. If not now, when? Let me help you transform you life.
how can genevieve help?
Do you feel strongly about moving forward in life in a more positive way, but don't quite know how?
Do you feel like you've been living your life for others and not for yourself?
Do you need guidance with your overall health and wellness?
Do you feel like you are not living your life purpose and that you are meant to share your gift to the world?
You are not alone. I, too, have been through deep challenges in life. I've been asked to help others, because I have spent over 30 years working on continual self-growth through mentoring, coaching, self-help books, psychotherapy, and healing. I've also experienced working with people, including myself, who have had to deal with various mental health challenges. I've spent over 25 years studying health and nutrition and now eat a mainly raw food diet. For about 10 years, I've been working with essential oils and am now learning recently in a deeper way, how these can be so beneficial in all aspects of our lives. For about 10 years, I used to run on and off for 10 km at at time, and for 3 years, I did weight lifting three times a week. I also had 30 years of experience in the corporate world in the management level, having dealt with high stress situations and people on a daily basis. These are the reasons I am so drawn to help you. I've been through so much in life and I've gained extensive knowledge with working on all aspects of ourselves.
My Approach to Our Session Together
Our time is very sacred to me. During my time with you, it is very important that we take a moment to discuss your intentions for your session with me. You may have goals in mind with regards to a new desire you would like to achieve in your life. You may have some wellness concerns. Or, you may just want to experience less stress in your life. Perhaps, you may not know exactly what you want to achieve during our session together, but you know you want to start your transformation; that is okay too; in that case, we work together to determine what your needs are.
Book Your Complimentary Consultation Now
Do you have any questions with regards to how I can be of service to you? Book a complimentary consultation to discuss potential Transformative Lifestyle and Wellness Coaching, Healing, or Upcoming Workshops.
Frequently Asked Questions
What is Lifestyle, Wellness & Soul Purpose mentoring & Coaching?
You are already whole, but may have gone off track and don't know how to get back on track. I can help you to find your track again. With regards to the body, I have gained a wealth of knowledge in nutrition, health, and exercise (I even did weight lifting for 3 years).
For the past 30 years, I have learned various techniques to help clear out negative mindsets that slow us down from moving forward in a positive light.
On the spiritual side of things, I'm an empath and have developed a very strong intuition, from clairvoyance, claircognizanse, clairsentience, and clairaudience. I've spent years developing the ability to look within for guidance and have helped many people to do the same.
How do I know if transformative Mentoring & Coaching is right for me?
If you feel stuck and need help and have a deep desire to move forward and become your best self, then you are in the right place. The key ingredient lies in your willingness and desire to make a big change in your life. I can only help you to the degree that you would like to be helped. I'm here to help people change their lives for the better.
How do i set-up my first appointment with you?
Reach out to me to schedule your first free 30-minute consultation with me. We can discuss your needs and how I can help.
I'm going to try to put this into words, because I don't know if there are enough words in the world to describe one of the most beautiful loving gentle souls I have ever met in my life; one of the most beautiful healing gentle souls that I've ever had the privilege to work side-by-side with; one of the most beautiful souls I've ever had the chance to learn all my levels of Reiki with; when you meet somebody and you just know you're connected far deeper than any connection you've ever had. That is what I feel with Genevieve. From the moment I met her almost 10 years ago, I would not allow any other person to teach Reiki out of my business. Her energy, her love, her passion, her knowledge, her intuition, her guidance, her healing touch, her magical voice that guide you through meditations is something totally out of this world. I'm truly blessed to have Genevieve in my life as my mentor, teacher, sister. I have watched over the years many, many people come through my doors to have her teachings. They come in as one and they leave as  another, always with a smile on their face and so much excitement for the healing that they're going to be experiencing within and being able to heal others.
Genevieve is truly a gift from God.
I had the privilege of learning Reiki with Genevieve in 2011 ( Levels I, II, ART and Master Teacher/Practitioner). She taught me to approach Reiki with reverence and respect, to leave my ego out of it, and to lead with the heart. Her calm and deeply spiritual approach instilled confidence in my abilities to heal myself, and eventually others. I attended many Reiki shares that she hosted, and receiving Reiki from her was always (and continues to be) a powerful healing experience.
When I became ready to open my own holistic healing practice, it was Genevieve who I turned to in order to get some practical business advice. She has always encouraged me, proudly supporting my growth and has attended some of my Reiki shares. Her support is much more than "just" as a teacher. Genevieve is my mentor on things professional and personal and has become a very dear friend.
She has recently been able to advise me as I restructure my healing practice, helping me see where my strengths are and giving me confidence, once more, to become a better practitioner and teacher. I am always grateful for her wisdom and intuition, and how she gently continues to guide me on my path. Meeting Genevieve and studying Reiki with her was life-changing for me. I highly recommend her as a teacher, practitioner and counselor.
It is not often that you come across someone like Genevieve. I am sure if anyone else were to meet her, they would say the exact same thing. There is no one else quite like her, she is empathetic, highly intuitive, and is the best mentor that I have ever had. She knows exactly what to say, and how to say it. She will make complicated subjects feel easily understood and her guidance will serve as empowerment for your own life.
I have had the pleasure and the honor of having Genevieve teach me Reiki. Her teaching methods are always practical and intuitively guided. When you learn from her, you can rest assured that you are receiving a personalized lesson that will feel more like a spiritual experience. There really isn't anything like it.
Genevieve has also coached me to step more into my authentic self. I met her at a time when I needed some major guidance in my life. Her natural ability to understand and offer wisdom will blow you away. It blew me away, at least. All I can say is that Genevieve has not only given me guidance, but has also taught me how to guide myself. Her invaluable perspective will be like none other. And if you have found her, then there must be a reason for it. I cannot recommend Genevieve enough! My words are too few and too thin to capture what an amazing individual she is! It is something that you must experience for yourself.
More Success Stories
I invite you to enter a world of more success stories, where you can see for yourself how many lives have transformed in such profound ways.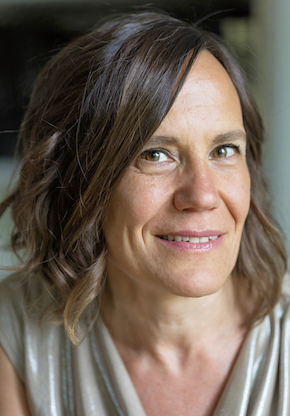 Get Started with Living Your Transformative Life!
I'd absolutely LOVE for you to join me on this journey. I'm going to be sharing with you all that I have learned over the past 52 years (and am still learning!) It's never too late to feel more whole with your health, your life, and with living the life you are meant to live!